At me va me east mediterranean, we know you don't just push a button for quality, especially when cooking. Every day, you have to be committed to and enjoy creating the kind of healthy, tasty food that brings people back for more.
Of course, good ingredients and proven recipes are essential. But that's still not enough. Equally important is a passion for excellence and pride in what you do. For food, it means respecting all the steps that go into making genuine, satisfying and nutritional dishes. That's what we do. Here's a glimpse of how we do it for each of our signature dishes.
---
HUMMUS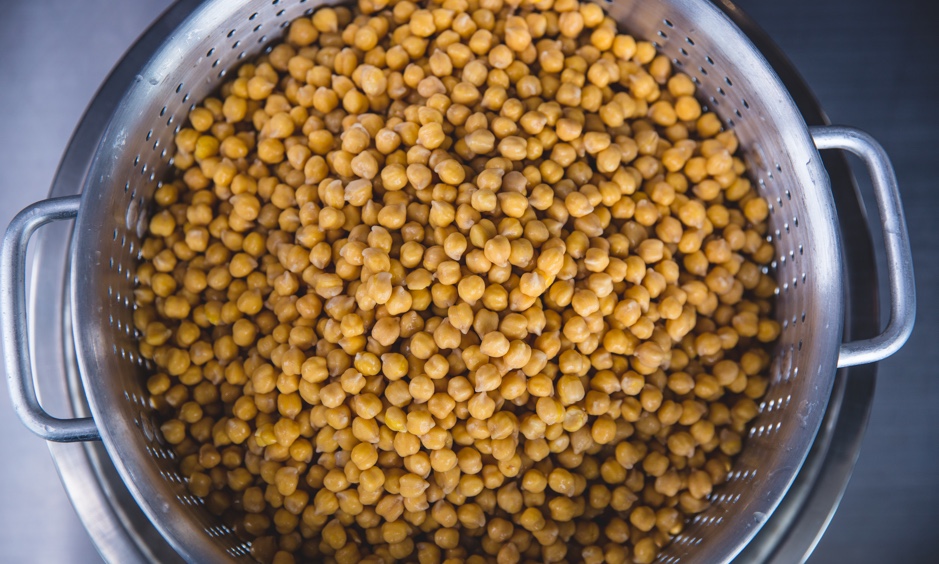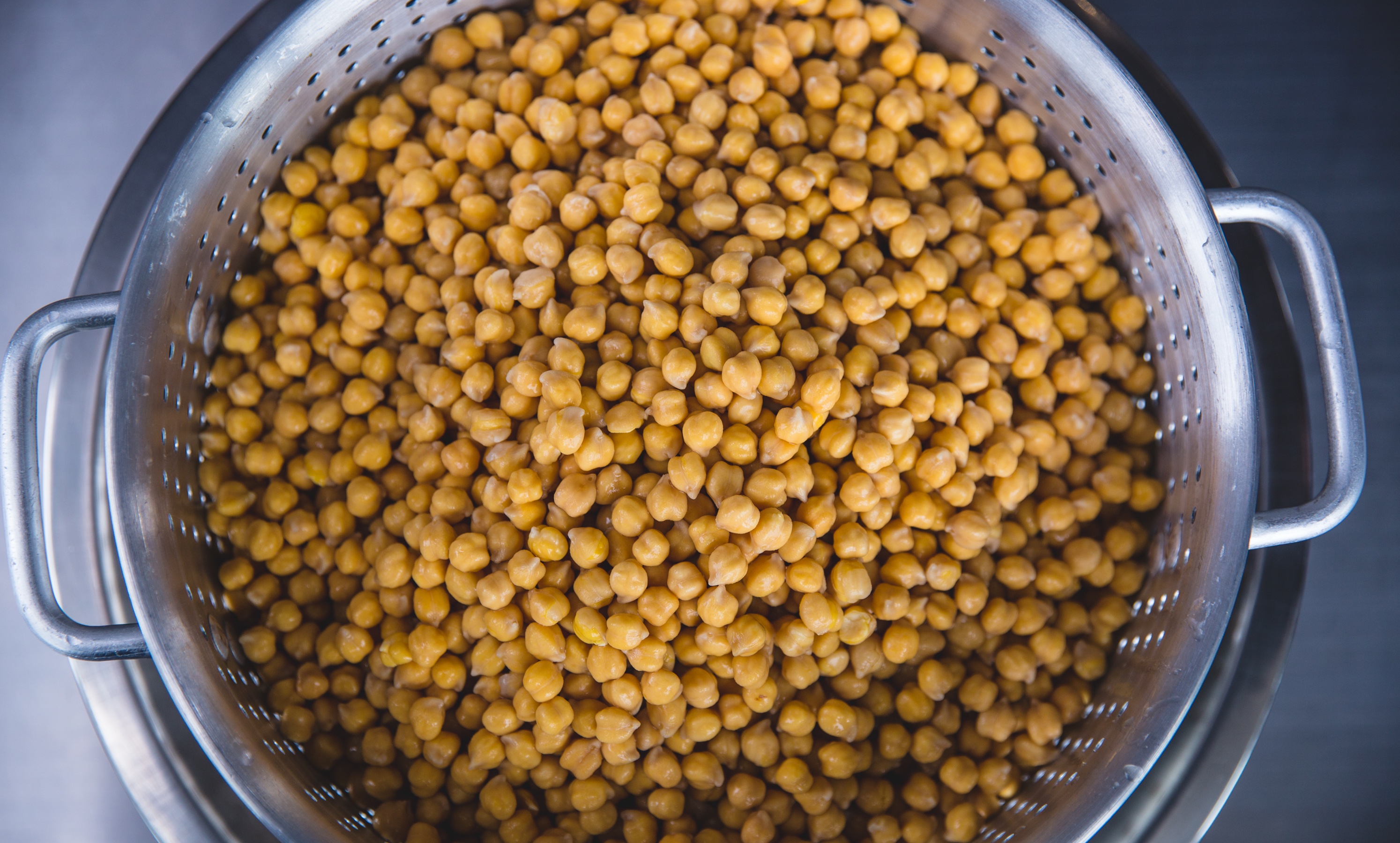 Good for You
All the main ingredients are super foods, each in its own right. Hummus is highly nutritious and packed with protein and fiber. Chickpeas, the main ingredient of hummus, are good for your health.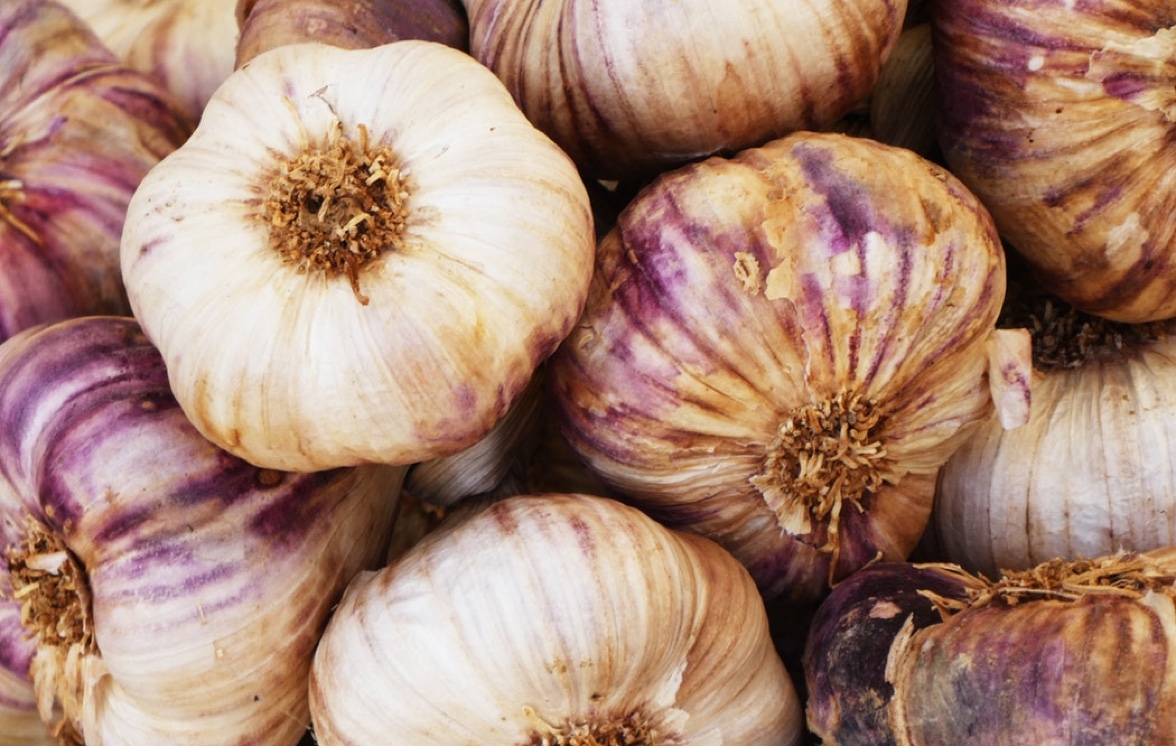 Our Number 1 Hummus
Making Toronto's best hummus is not something we take lightly. It's a demanding process which we consider worth the effort and attention to detail. We begin by soaking dried chickpeas in water overnight .Then, we cook them until they're very tender. Next, we transfer the cooked chickpeas with some of its own water to a large food processor with freshly squeezed lemon juice, crushed garlic and salt. Lastly, while mixing it all together, we slowly pour tahini and continue mixing it until it's silky smooth.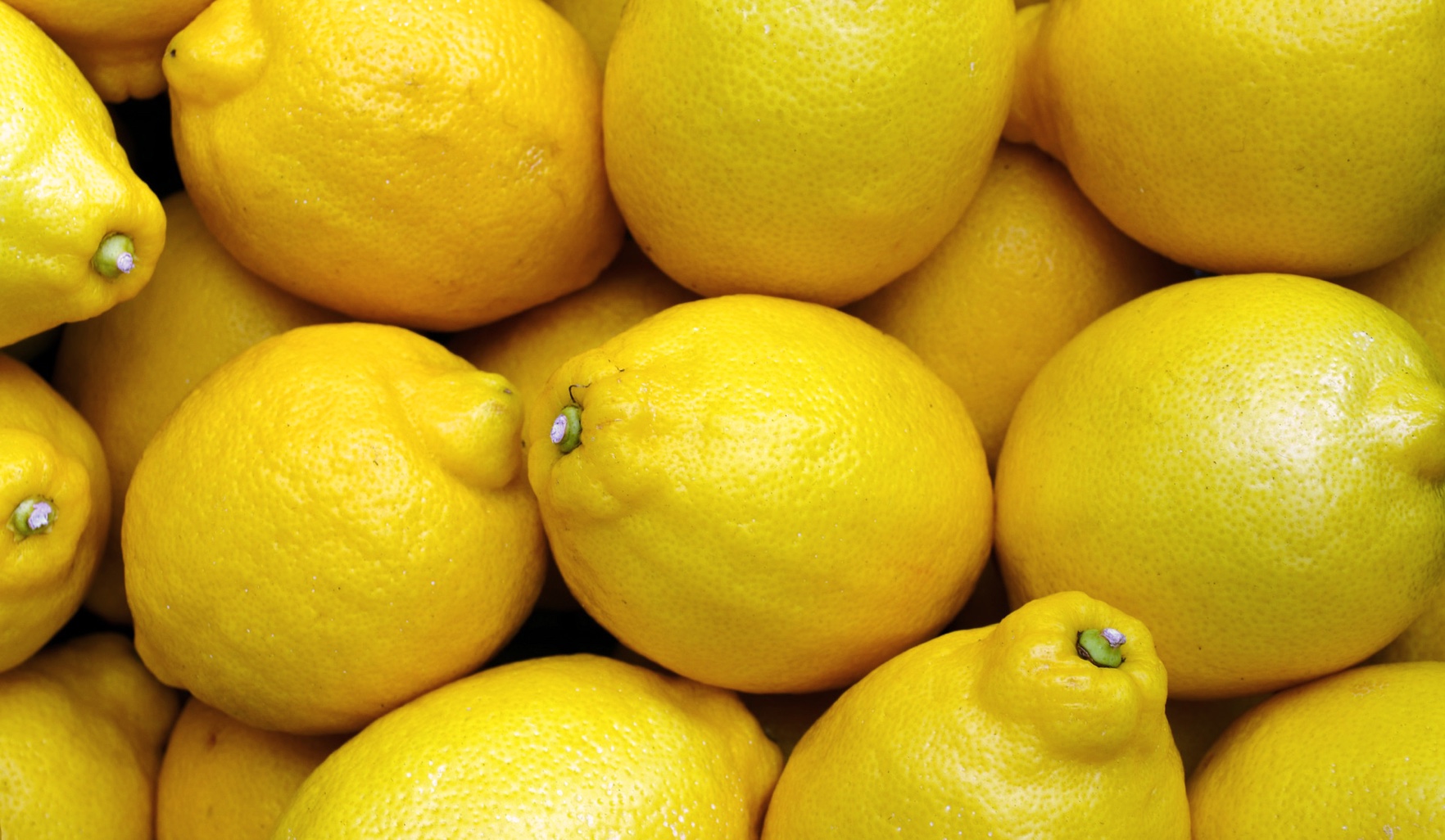 Dip In
Good hummus is made from good ingredients, and good hummus is fresh, very fresh. Options for things to eat hummus with are countless. Dazzle your taste buds with our number # 1dip.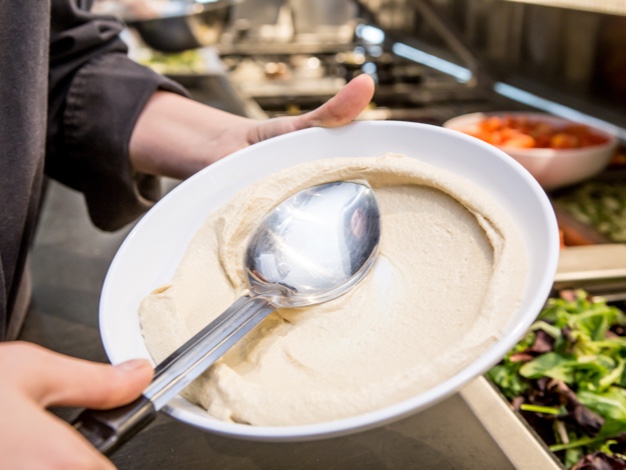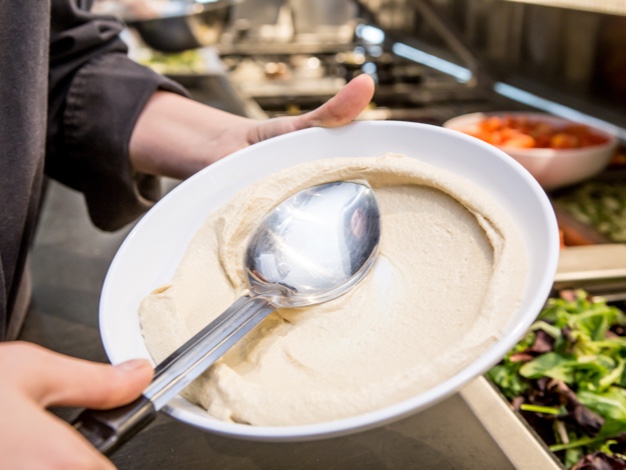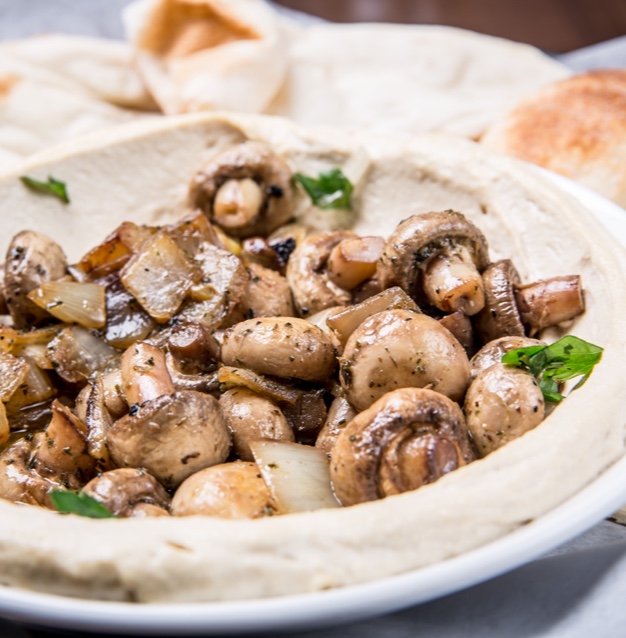 ---
Baba Ganush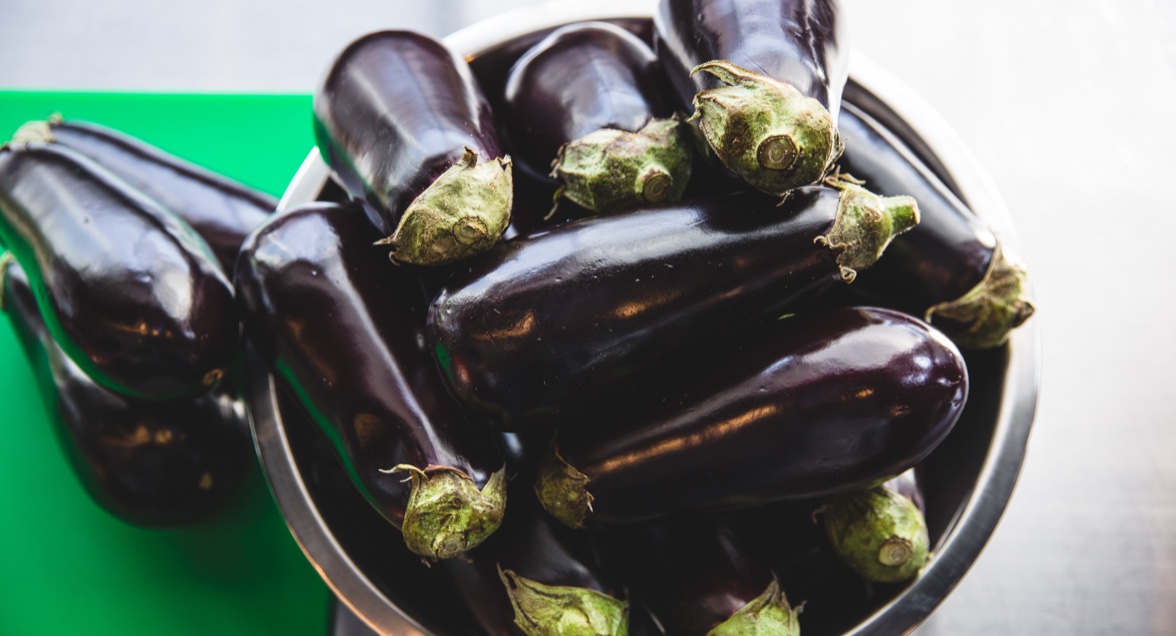 Delicious to Eat,
Fun to Say
Baba Ganush is a classic smoky, creamy Mediterranean eggplant dip that's full of complexity and depth.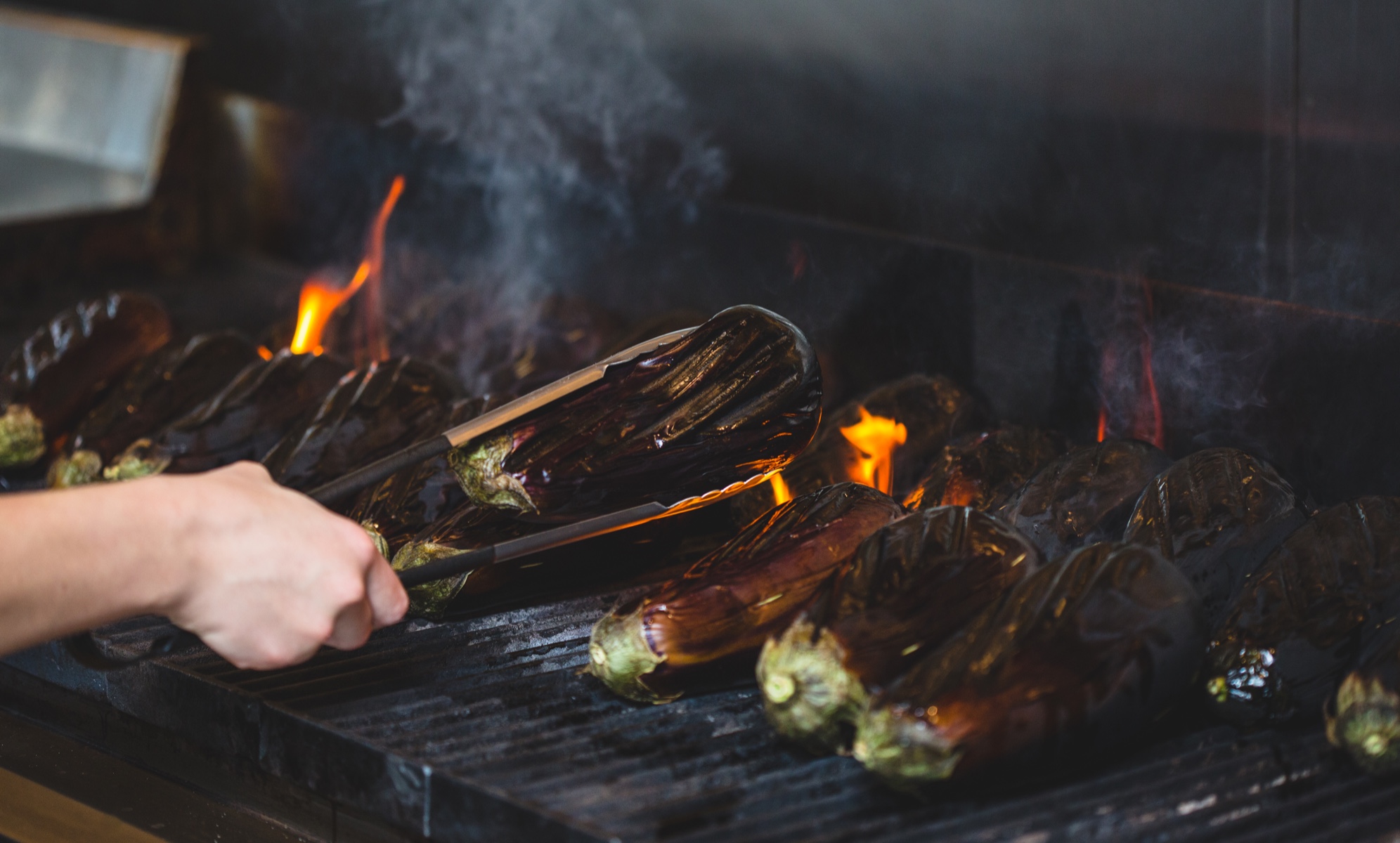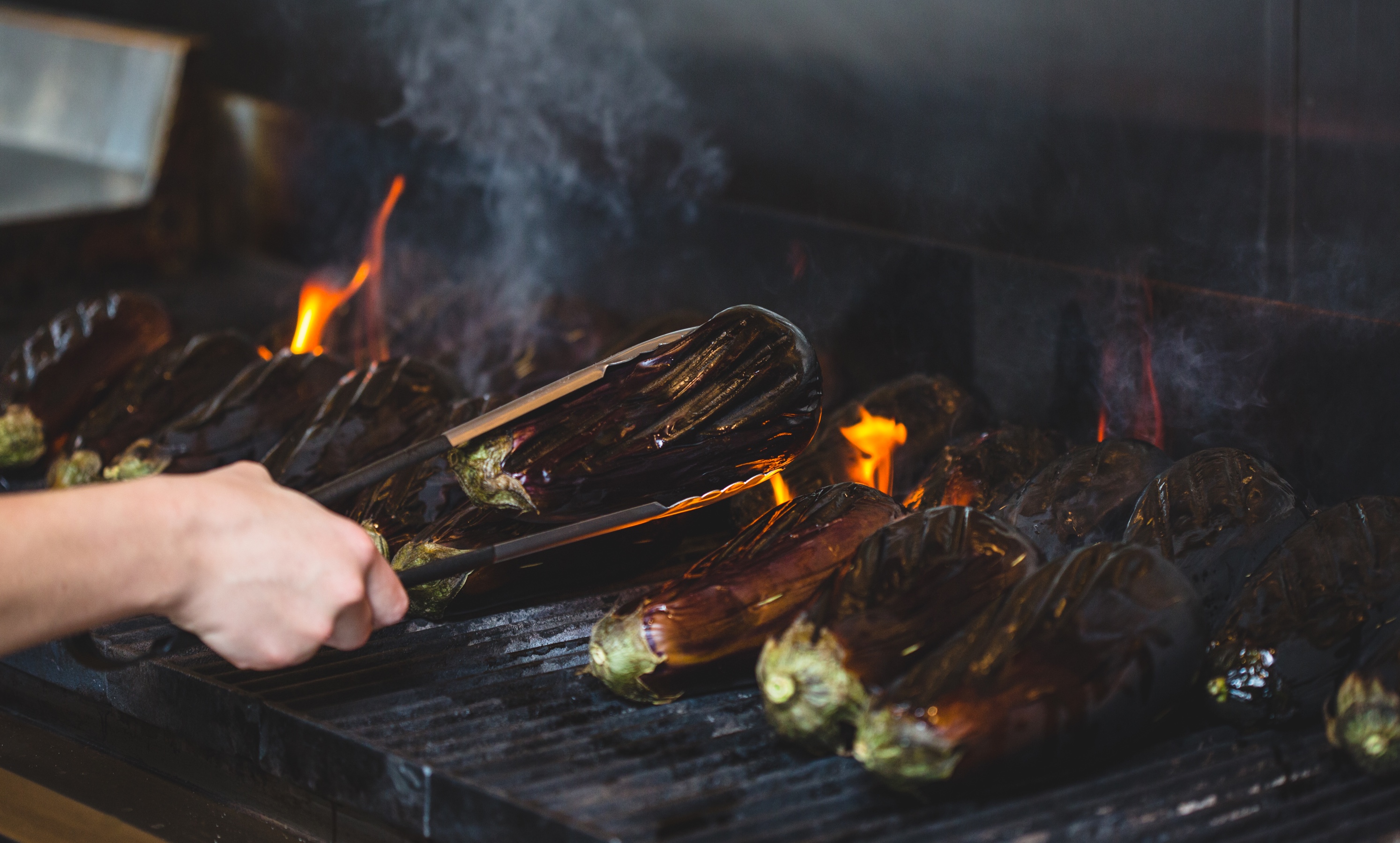 Our Version of Baba Ganush
Grilling on an open flame whole medium eggplants, we turn them occasionally until they are completely tender and well charred on all sides. We then remove the eggplant from the grill and let them rest. Next, we carefully scoop out the soft flesh with a large spoon and transfer it to a large strainer letting the eggplant drain the excess juices. After chopping the mass of eggplant to a rough, chunky paste and transferring it into a large mixing bowl, we then add freshly squeezed lemon juice, crushed garlic, mayo, salt and white pepper. he final step involves mixing it all until it becomes fluffy and creamy.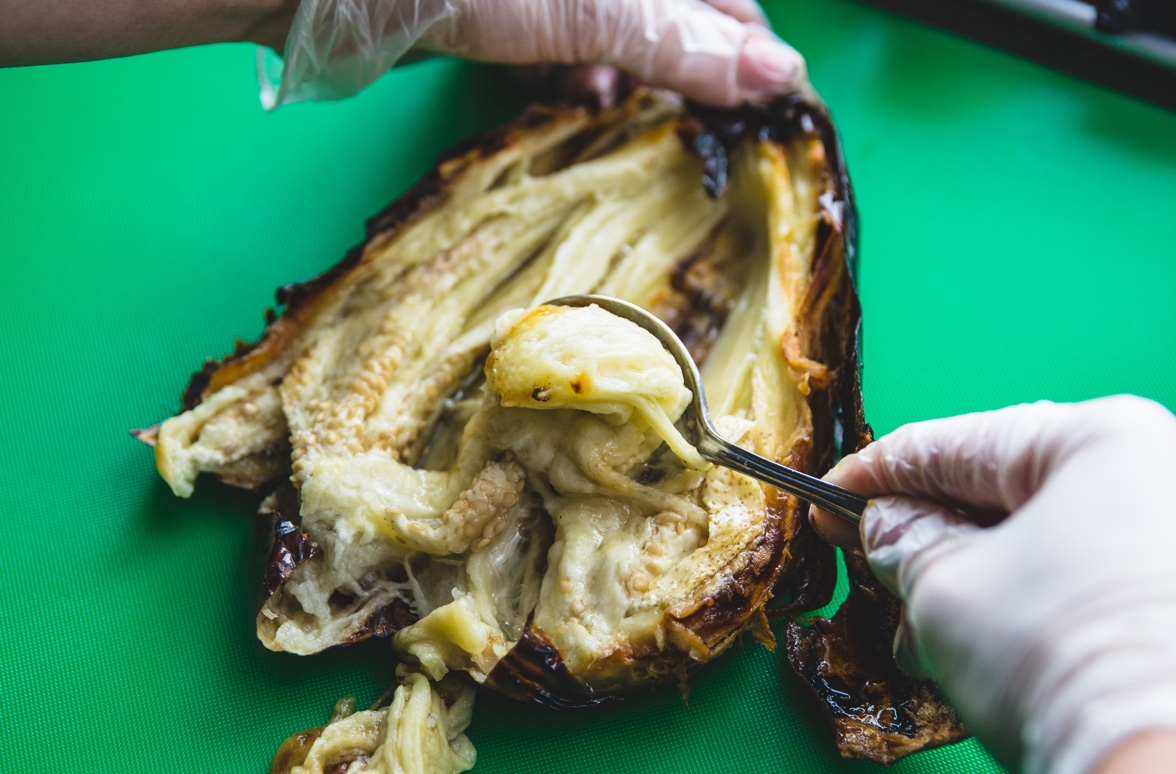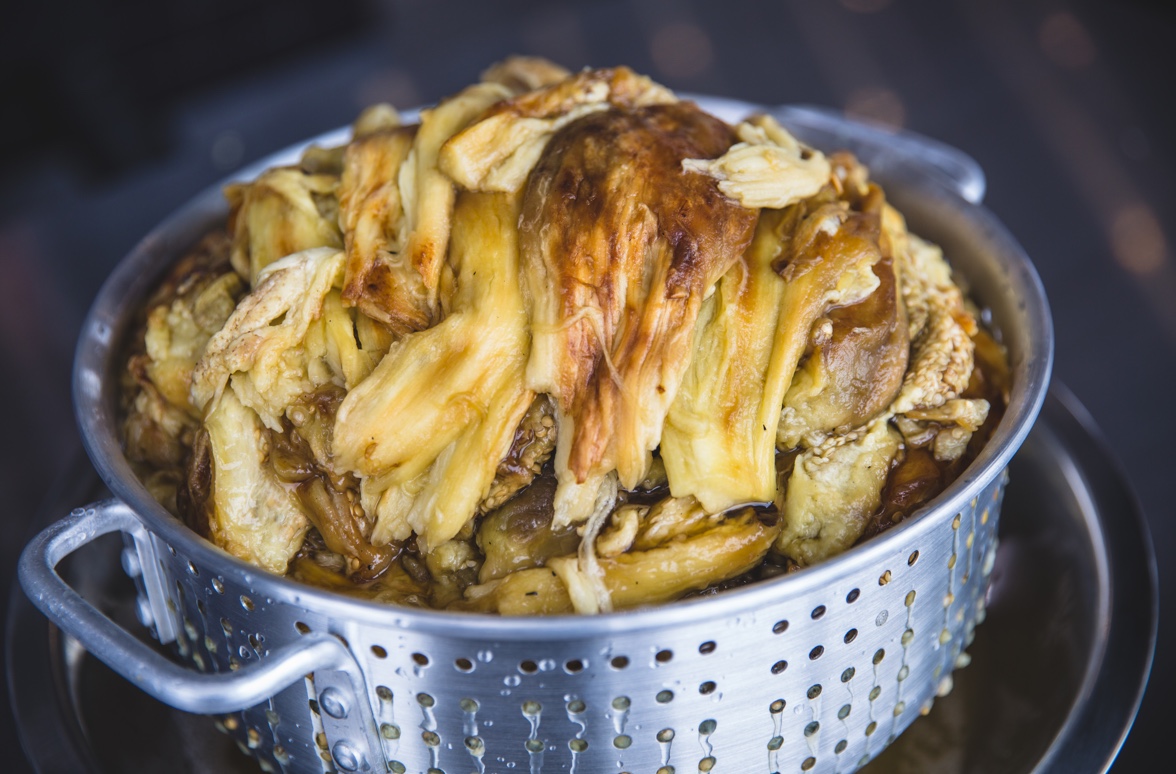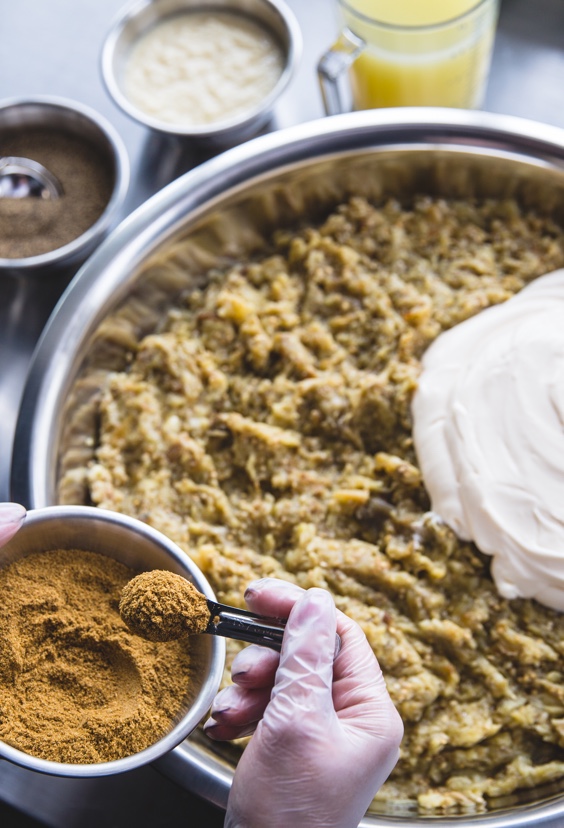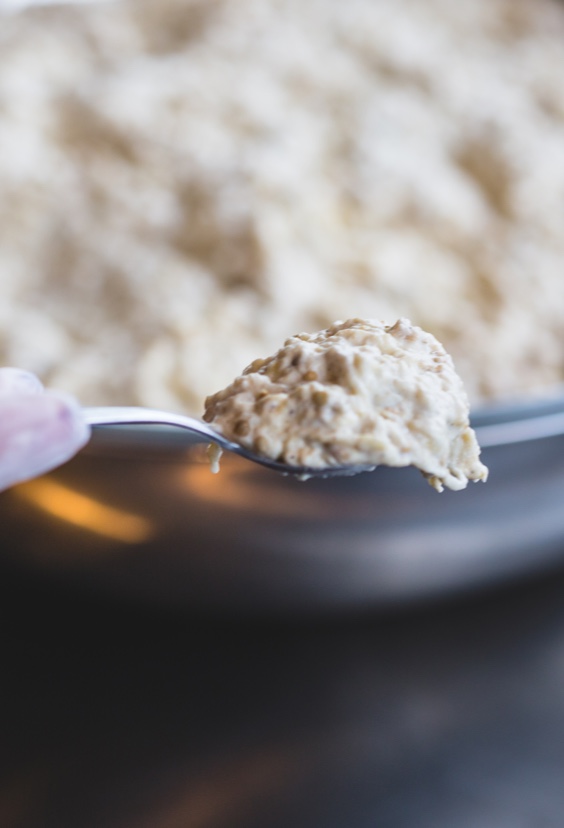 Have it on a Spoon and Nothing Else
Or, get creative! Baba ganush is a great dip for vegetables, an appetizer when served with warm pita bread, good to spread in sandwiches or to add as a dollop in a salad.
---
Falafel
So, What is Falafel?
Falafel is basically a fried ball of seasoned chickpeas, hot and crunchy on the outside, fluffy and herby on the inside.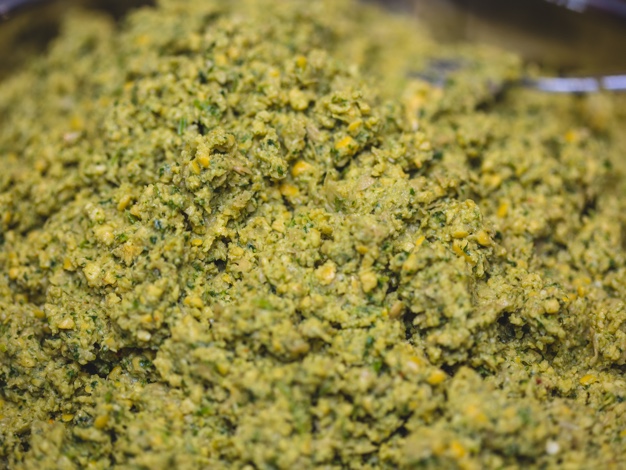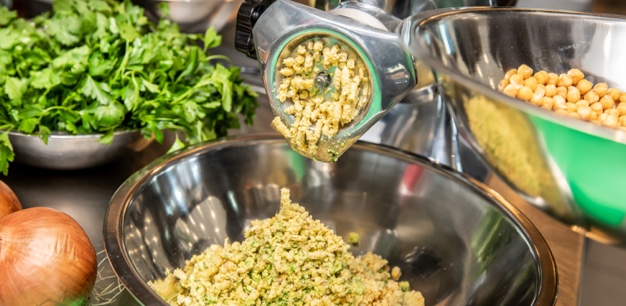 It Takes Time to Make Good Falafel
We pour chickpeas into a large bowl, cover them with cold water and let them soak overnight. We then drain and rinse the chickpeas well. Next, we pour them into a grinder along with chopped onion, garlic cloves, fresh parsley and fresh coriander and grind all the ingredients together into a bowl. Then, we add chickpea flour, salt, cumin, black pepper, cayenne pepper and mix it all together until the texture is even throughout and fluffy. Next, we use a falafel scoop to create round balls, before putting them into hot oil and frying them until they're golden brown.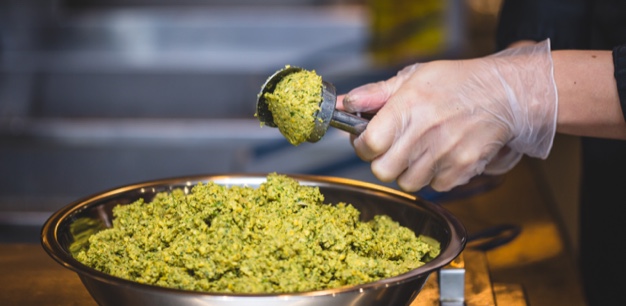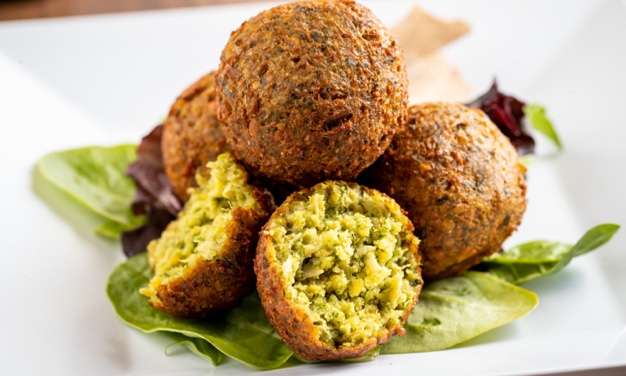 Vegetarian Heaven
After hummus, falafel is the second-most common dish made from chickpeas. It's one of the most popular treats for vegetarians around the world.
---
Chicken Lentil Soup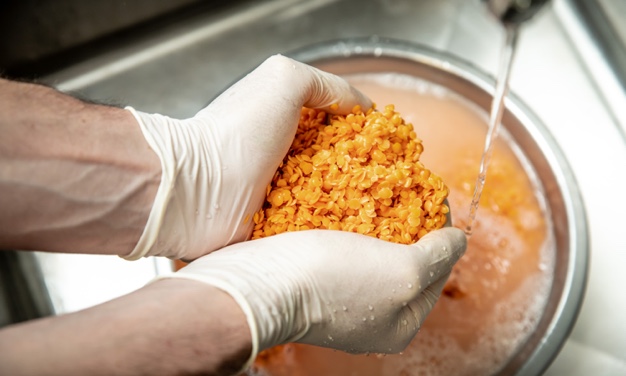 A Long-lasting Taste of Gratefulness
Ever since Me Va Me has existed, we've always served our much-appreciated chicken lentil soup. The combination of chicken, lentils and burgul (cracked wheat) makes for the ultimate in comfort food ideal for any time of year.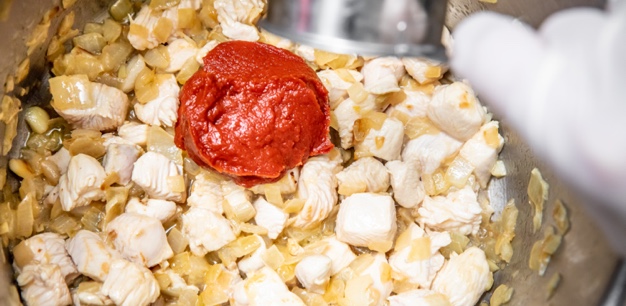 How We Make it Last
We start by melting butter in a large pot over a high flame, then cook and stir onions in the butter until it begins to soften. We hand-cut chicken thighs into small cubes which we add to the pot along with rich tomato paste. We thoroughly wash lentils and burgul (cracked wheat) before placing them in the pot and pouring in water. Next, we add salt and pepper to the mix for seasoning. The soup is brought to a boil and then the heat is reduced to medium-low to cook at a simmer until the lentils and bulgur are cooked through, and all flavours combine well.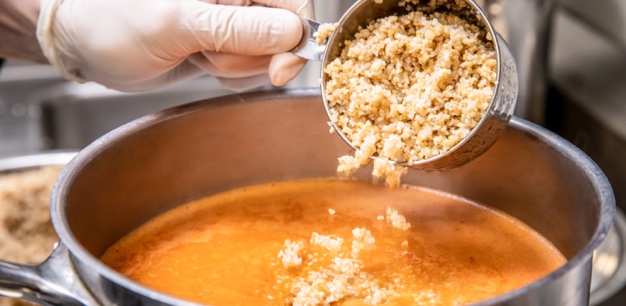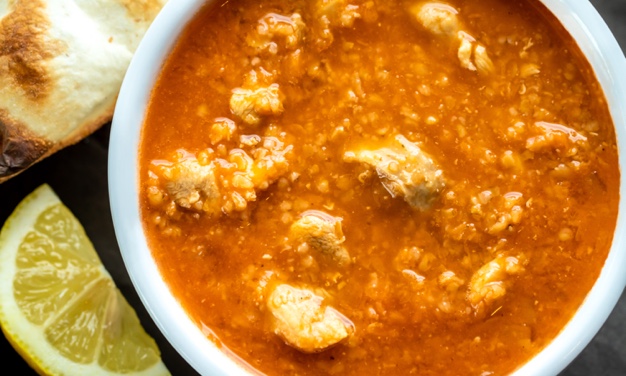 ---
Chicken Schnitzel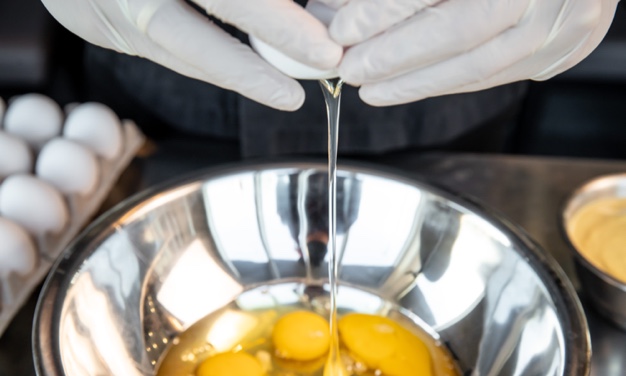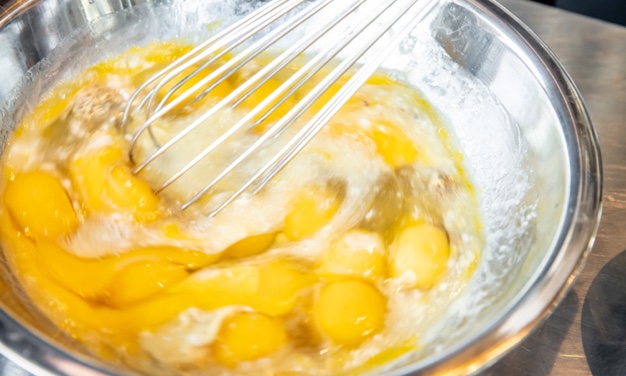 Schnitzel is Having a Moment
This royal European classic has taken on a variety of forms but it's the chicken schnitzel version that took a distinctly East Mediterranean turn. Our homemade chicken schnitzel is making the most headway across Toronto.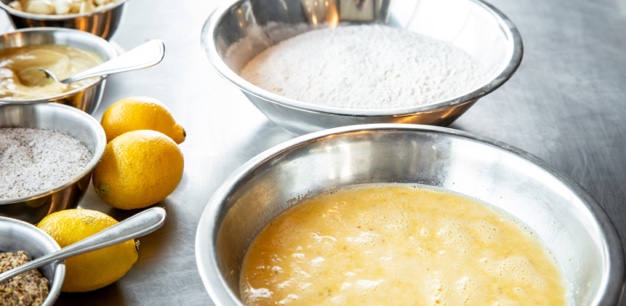 Large Enough to Cover a Plate
We butterfly the chicken breast, slicing the meat horizontally, cutting almost to the other side. Open it like a book to give it a uniform thickness throughout the meat so it will cook more quickly and evenly. We then set up three wide, large bowls on the countertop. In the first bowl, we put flour mixed with salt and black pepper. In the second bowl, beat eggs with Dijon mustard, freshly squeezed lemon juice and fresh crushed garlic. In the third bowl, stir breadcrumbs together with sesame seeds until they're well blended. Then, working with one chicken breast at a time, coat in flour mix, shake off excess, then dipping into egg mixture, turn to coat evenly, carefully coating with breadcrumbs, pressing breadcrumbs gently to adhere to chicken. The chicken then is fried until crisp and golden.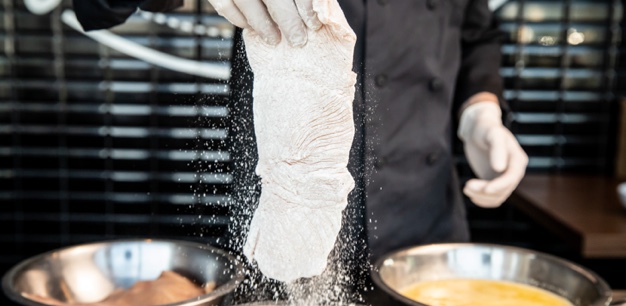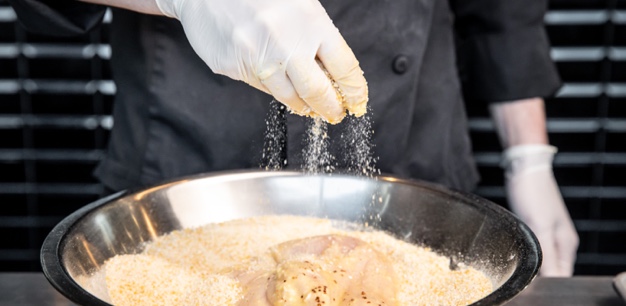 When Life Gives You Lemons, Squeeze Them on a Schnitzel
The traditional way to serve schnitzel is with fresh lemon juice. A squeeze of lemon juice really suits schnitzel but, funny enough, the origin of this pairing is less than appetizing. Before refrigeration was invented, lemon juice was used to mask the flavour of meat that had gone bad. The tradition of lemon juice stuck, and we still serve schnitzel with lemon slices to this day.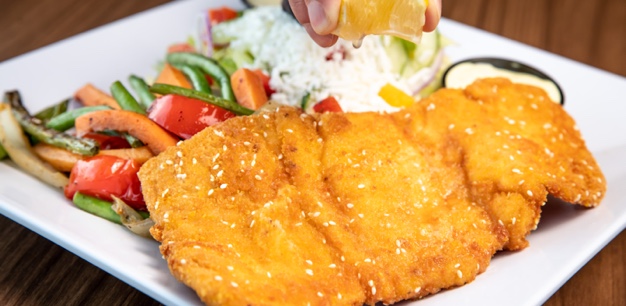 ---
grilled Chicken Breast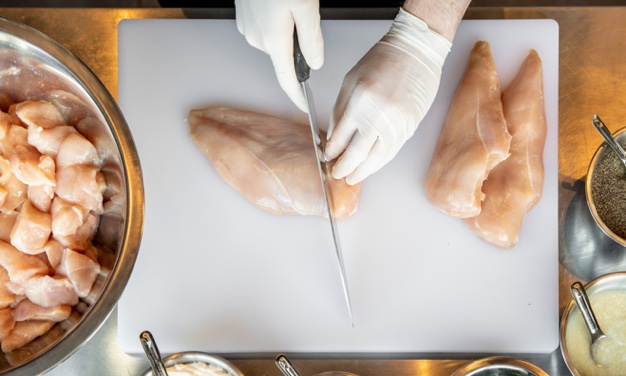 Cooking on a Primordial Level
You put something edible on a stick, add something to improve the flavour and hold it over a fire. Grilling is an inseparable part of the East Mediterranean culture, which we love doing.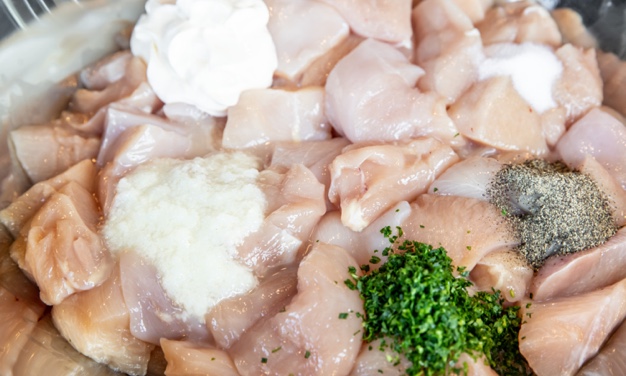 Cut it into Cubes and Get it Skewered
We cut the chicken breast into 1½ inch large diced cubes and move it to a large bowl. Then, we add to it fresh crushed garlic and onion, fresh chopped parsley, black pepper, salt, creamy mayo and vegetable oil, mixing it all well until it's even throughout, letting it marinate and absorb the flavours overnight. Next, we skewer two cubes of marinated chicken on a bamboo skewer with a bell pepper in between. Lastly, we grill the skewers on medium-high heat, turning occasionally until the chicken is no longer pink in the center. And thus the plain white chicken breast is transformed into succulent, flavourful kebabs that don't need much else.